Turn your property into an autopilot business
Our local experts unlock the huge potential returns on short term lettings with your property. You earn more from your Brighton & Hove property with Brighton Getaways. We handle everything for you - simply hand over the keys and collect the monthly income. Join the serviced accommodation revolution!
Vacant property?
Don't let it sit empty! We'll utilise your property & generate you a guaranteed income.
Property under-performing?
Let us help you increase your monthly earnings with the booming short term rental industry.
Buying to let?
Hand us the keys and we do the rest. Easy! Get guaranteed income for up to five years.
Earn more money
Short term holiday lets produce higher & steady revenue streams, with less hassle.
We do everything
Stress free short term rentals with one point of contact. Sit back, relax, and earn.
Price optimisation
Local knowledge & technology come together to set the perfect prices for your property.
Local experts
We know the area, the market conditions, & what events are on that bring in extra tourists.
Professional cleaning
We organise and manage professional hotel quality cleaning, linens, and restocking.
Property maintenance
We can manage all general maintenance. No need to worry if something happens.
What our owners say
Kate

Steve and the Brighton Getaways team have been looking after our property for nearly a year now and we are really pleased with the service they provide. They have an excellent understanding of the local holiday lettings market and from the word go they have been friendly, responsive and efficient. We wouldn't hesitate to recommend them to other owners looking to have a hassle-free holiday let.

David

Thank you Steve to you and your team at Brighton Getaways for a friendly and hassle free management of our property. Knowledgeable and nothing's too much trouble it seems. I can relax!

Charlotte K

It can be quite an emotional decision to let out your beloved home and property, especially for the first time. But, from the moment I met with Steve, Phil and the Brighton Getaways Team I felt completely reassured my decision to go with them was the right one.

I had been in contact with a couple of other rental companies in the area but felt the BG team understood my needs better than most and from the offset the partnership worked. 9 months on I am delighted to be working with Brighton Getaways.

You get a great personal service covering bookings, management and cleaning which I have yet to fault. More importantly you get complete confidence your home is being well looked after. Cannot recommend these guys enough!
Sign on with us
Use our new landlords form to get in touch for a no obligation free chat. Size doesn't matter - small family flats to huge party houses - we manage all types and sizes.
We'll come visit your property
At a time convenient with you we will visit your property then help make sure you have all the correct documentation, insurances, etc. Together we will decide on which of our two agreements is best - "rent-to-rent" or "fully managed" (see below) .
We get your property ready
If needed we may arrange, with permission, to renovate some of the property and/or furnish it to high standards. We'll then get a photographer to take excellent photos at no cost to you. After optimising photos, listing information and pricing, we list your property for short term rentals across the globe on our own direct booking platform and up to 50 booking sites and online travel agents.
You start earning
Earn monthly revenue
Rent to rent
Guaranteed Rental Plan: Let Brighton Getaways take care of your property and send you guaranteed monthly income. You simply hand over the keys and Brighton Getaways does everything else. This is a contractual agreement between you (the landlord) and brightongetaways.com, in which we effectively become your tenants.
| | | |
| --- | --- | --- |
| | | |
| We pay full market rent | | |
| No rent gaps EVER | | |
| 24/7 noise monitoring | | |
| Hotel standard furnishing | | |
| Free maintenance up to £100 | | |
| All bills paid | | |
| 3 to 5 year guaranteed rent | | |
Fully managed
Our full property management plan ensures everything is taking care of leaving you without any of the hassle. We deal with guest check in and queries, emergency calls, deposit management, minor maintenance, calendars, channel management and housekeeping. Our commission is an unbeatable 18%.
| | | | |
| --- | --- | --- | --- |
| | | | |
| End to end booking logistics | | | |
| Free compliance advice | | | |
| Manage all guest enquiries | | | |
| Manage calendar availability | | | |
| Proactive & reactive rates management | | | |
| Free professional photos | | | |
| Free inventory advice | | | |
| Personal guest check-in & welcome | | | |
| 24/7 guest emergency management | | | |
| Manage cleaning and laundry | | | |
Who are we?
We are the leading serviced accommodation and holiday let provider in the Brighton and Hove and Sussex-wide area.
We respect that the property is yours - rent it to us on your terms. We take care of everything leaving you with a no hassle income.
No other holiday letting company in Brighton can offer you all of the following:
Full management being your exclusive agent. We advertise your property on up to 50 global channels including Airbnb, Booking.com, the HomeAway group, TripAdvisor sites, the Expedia network and many more.
24/7 online bookings and payments.
Free photography of your holiday home if required.
Full property management at just 18% which includes full management of your property, guest check in and queries, emergency calls, deposit management, minor maintenance, calendars, channel management and housekeeping.
Unbeatable Rent-To-Rent / guaranteed rental income plans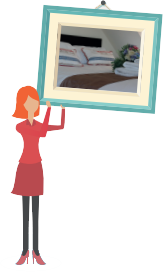 Changeover and Housekeeping
High quality cleaning guaranteed. Changeovers of guests, bedding and cleaning of your property is all taken care of, ready for us to check the next guests in.
We look after your property as if it was our own.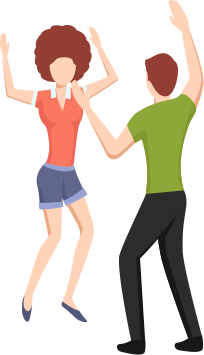 Going on Holiday? We have you covered.
Heading away for a few weeks or months? Rent your home out through us while you are away on holiday or business and earn a fantastic income.
Just store your valuable items away safely before you leave and we will even ensure that your property is carefully cleaned, managed and ready for your return home.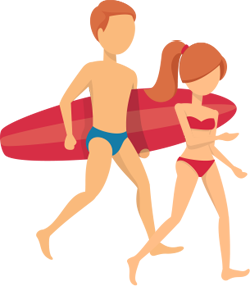 About Brighton
Brighton & Hove is one of the top visited cities in the UK. Busy all year round - Brighton hosts some very large events throughout the year. AirBNB listed it as their 4th most popular city in the UK by number of bookings (2016).
Brighton is a very popular seaside resort known for its nightlife, arts scene, shopping, and festivals. The city is described as being vibrant, colourful, and creative.
The uniquely laid back bohemian atmosphere and reputation for cheeky and free thinking people creates a welcoming place for everyone to enjoy.
Start - Sign up.